INTO Mason's programs empower international students to reach their academic goals while providing additional English language, cultural and social support to help with the transition to Mason. 
INTO Mason Programs Pave a Path to Success
Mason offers you a choice of routes to admission at the undergraduate and graduate level if you don't yet meet the academic and English language requirements for a specific degree program.
Our Academic English courses, as well as Pathway programs prepare you to earn a degree here.
International Year One and Undergraduate Transfer programs allow you to earn credit towards their bachelor's degree while receiving additional academic, social and cultural support in your first year.
The Graduate Pathway or Graduate Bridge programs help you qualify for advanced graduate study and academic research. You'll also have the option of an accelerated master's program, which allows you to earn a bachelor's and master's degree in a compressed time frame.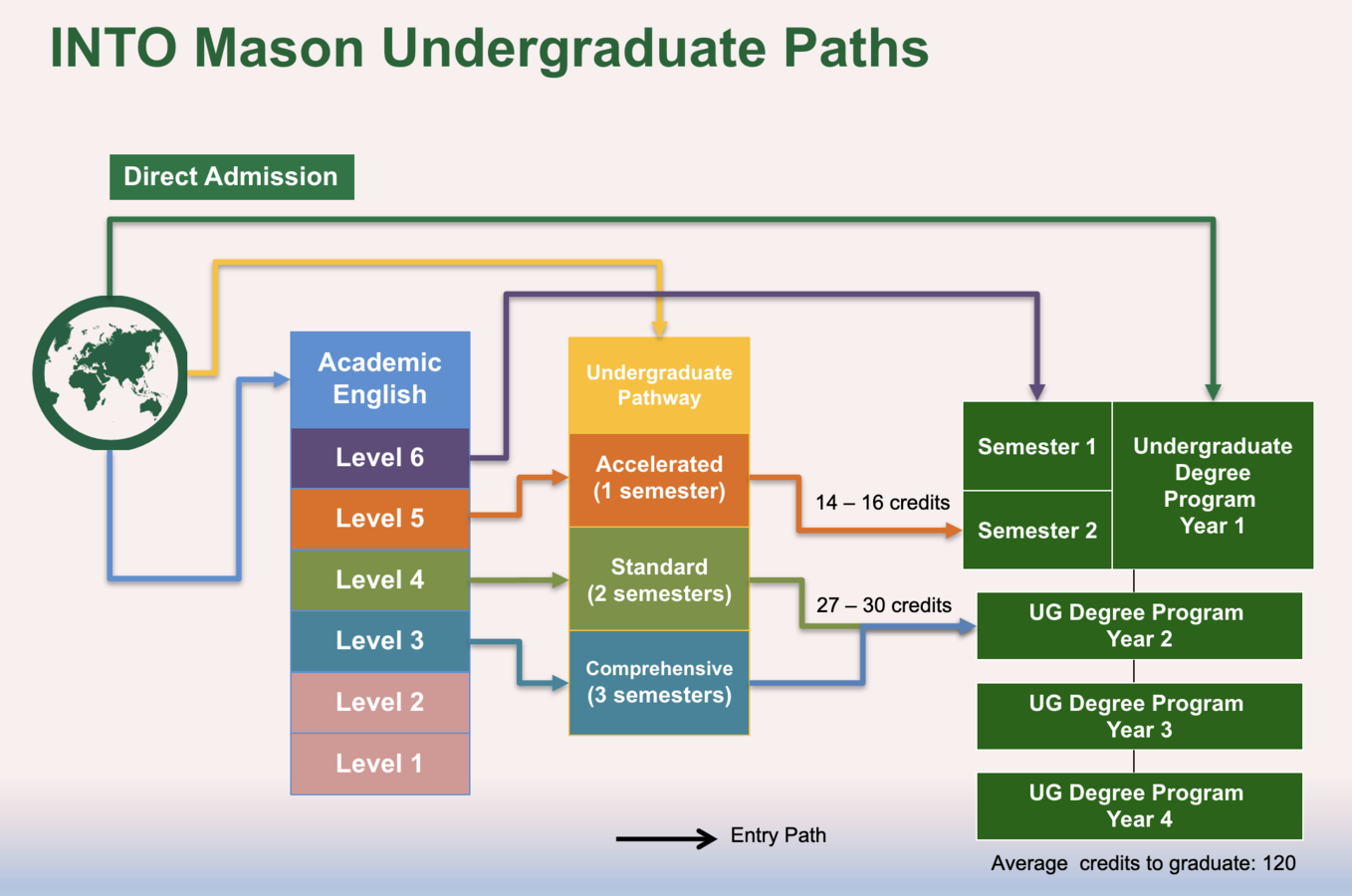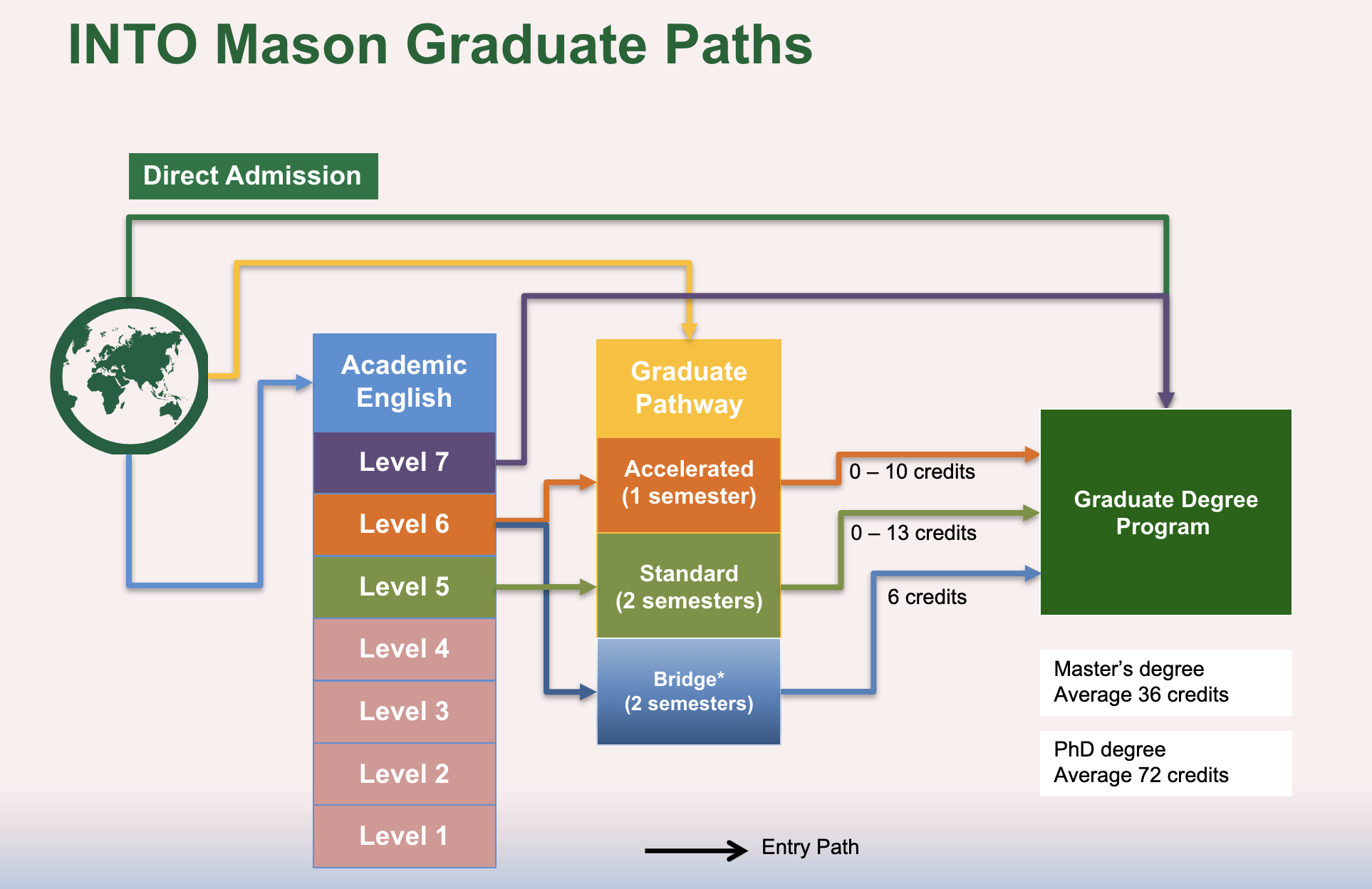 U.S. Academic Culture and English Language
Upon completion of coursework that will be part asynchronous and part synchronous online, earners of this badge will have learned and demonstrated the linguistic and academic cultural abilities to succeed in their graduate programs at George Mason University. They will be knowledgeable about formal presentation skills, class discussions, disciplinary awareness, choosing degree concentrations/electives, academic integrity, communicating with professors and advisors, and other similar topics.
Earning Criteria
There will be two major projects to achieve this badge, one a final portfolio of smaller assignments.

There will be one course equivalent to two academic credits as part of this badge.

One of the major projects of this badge will be a portfolio of smaller assignments.
Skills
Academic and Professional Communication
Academic Writing
Career Preparation and Success
English Language Proficiency
Professional Writing
U.S. Academic Culture Proficiency